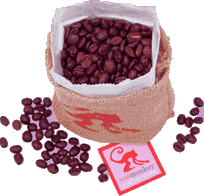 Prices include FREE UK Delivery by Royal Mail / Courier.
Orders are normally dispatched by the above method within 24 hours.

All Coffee you buy is:
- Freshly Roasted
- Pure of Origin
- High Quality Arabica Beans
- Simply Priced & Great Value
- Tradionally Hand Roasted


One of the BEST gourmet coffee bean and accessories prices on and off the internet including delivery.